Last month in a previous article, I talked about the lovely Curvy Lana who is an european bbw camgirl and newcomer that known for her voluptuous plumped assets which she naturally uses to full her advantage in gaining popularity by fans like myself. I'm sure by now that some of you are aware that she hasn't much as of late but still eagerly waiting and hoping to sees something new from her as she naturally continues to do webcam shows where fans get their money worth for a private one on one session with her. So thats being said, her cam shows are stills entertaining to check out as she naturally encouraging newcomers to check it out.
With beautiful huge tits and a nice round huge ass, Curvy Lana continues to use these voluptuous plumped assets to her advantage to gets everyone attention from boob and bbw fans to horny pervs alike in a mere instant when it comes to making a big impression on those before her. In this exclusive interview, the lovely Curvy Lana finally reveals all and tells us whats hers plans are in the world of cam as bbw fans are eagerly wanting to know the answers while hoping to sees something from her throughout this year. As mentioned before, there is no doubt in my mind that those european plumped assets of hers would definitely make any guy dick hard before her in a mere instant.
To my knowledge, she indeeds continues to shows potential as a model whos definitely enjoys entertaining bbw fans on webcam while others likes myself are so eagerly waiting and hoping to sees her do a lot more throughout this year. Like as before you can follow this always gorgeous bbw camgirl/newcomer on twitter, @CurvyLana to learn more about her and get the latest updates if you are still just now becoming a big fan of hers or just a fan of beautiful european plumpers, in the meantime here is my exclusive interview.
And be sure to check out the lovely Curvy Lana on webcam over at MyFreeCams.com for a private one on one session with her if you are definitely a big fan of hers.
Sexcraftboobs How are you doing today?
Curvy Lana I'm doing great. Thank you for asking, just woke up, feeling a little sleepy this Sunday.
Sexcraftboobs I take it that this is your first time being interviewed for someone blog? Or you have done something like this before?
Curvy Lana It sure is my first time, and I'd love to do more!
Sexcraftboobs So where are you from?
Curvy Lana I'm from the Wales In the UK.
Sexcraftboobs What have you been up to lately?
Curvy Lana Lately I've been focusing on my camming profile on MFC, trying to gain more viewers by camming as much as possible, almost everyday.
Sexcraftboobs How long have you been modeling? And when and why did you first decide to model?
Curvy Lana I started cam modelling in December of last year, I first decided to model after hearing about how beneficial it can be through social media and it looked so fun and realized it would be easy to fit around my retail job and to earn some more money, I then watched some girls on MFC for a couple of months before deciding this was something I definitely wanted to get into.
Sexcraftboobs Have you watched any porn before your modeling career? If you do it? How often?
Curvy Lana I had watched porn, I watch porn when I masturbate sometimes. It helps me get off and climax even better!

Sexcraftboobs What kind of personality do you have as a model?
Curvy Lana As a model, my personality is very open minded, confident, loving, fun and very sexual. I like to chat with my viewers as much as possible and get to know them and make friends. I love positive vibes and I'm always as nice as I can unless some asshole happens to come into my room then I won't tolerate no bullshit. I like to have fun and get really naughty with my viewers and I enjoy being their curvy British slut with huge tits they seem to love.

Sexcraftboobs What do you do when you not modeling? How is a normal day in your life?
Curvy Lana When I'm not modelling or working my part time retail job, you can usually find me sleeping, eating, watching movies and hanging out with friends. I love going to dinners and enjoy drinking cocktails. I like the occasional night out with friends and going on vacations.
Sexcraftboobs What is your bra size? When did your breasts start to grow? How was it back then?
Curvy Lana My bra size is 38GG, my breasts started to grow properly when I was about 11 year old I think.. When I was younger I used to hate the fact my boobs were growing, I was a bit of a tomboy when I was younger and never wanted to wear proper bras, I would always wear little crop tops to try and make me as flat chested as possible whilst the other girls in school would love the idea that their were growing beautiful boobs and would embrace it buy wearing padded bras and push up bras , when I was about 14 year old, I was maybe a DD and I started to embrace them more.
Sexcraftboobs Do you sell bras and panties to fans?
Curvy Lana I do sell bras and panties on my MFC share.

I'm sure that bbw fans like myself are still eagerly waiting and hoping to see the lovely Curvy Lana do a lot more throughout this year like start producing her own original contents of an official Manyvids Profile and of course, work with a few major porn studios to help further expand or boost her growing popularity.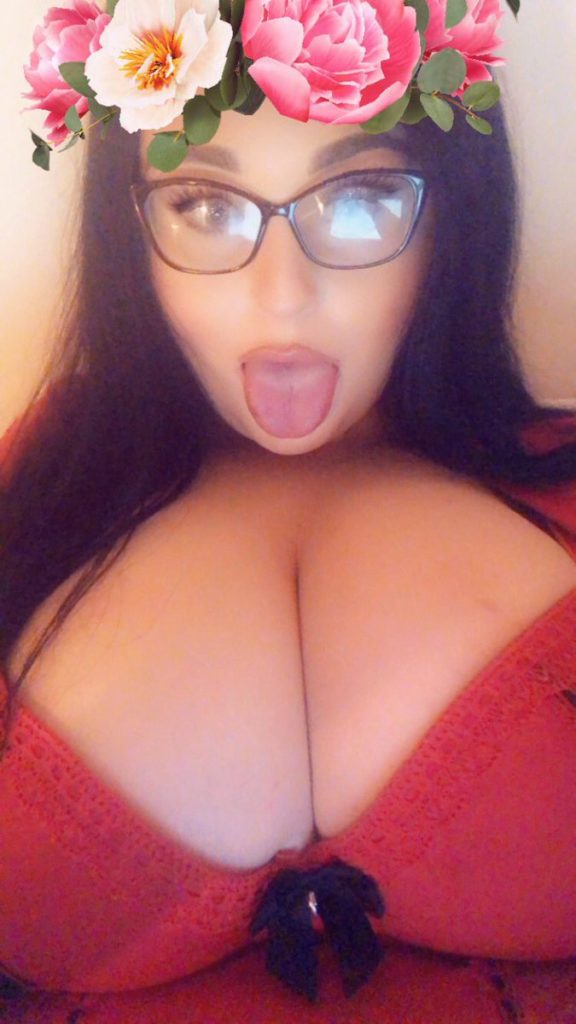 Sexcraftboobs Now do you have plans to make both softcore and hardcore videos?
Curvy Lana One thing I need to do is make more videos for my MFC share, I only have one BJ vid on there right now and my next video is going to be a titty play video. I will then go on to making videos of me fucking myself with my big dildos!

Sexcraftboobs Do you like titty-fucking?
Curvy Lana I love titty-fucking.. I love how turned on the guy gets when his dick is buried in between my huge tits and I love the feeling, also it definitely is sexy and a turn on.

Sexcraftboobs How do you masturbate? And how often?
Curvy Lana To masturbate, I use either my pink, purple or black dildo and I use my hitachi at this same time. And almost everyday.

Sexcraftboobs What are your sexual fantasies about?
Curvy Lana My sexual fantasies are hardcore rough sex, bdsm, Interacial, cuckhold, lesbian, fucking one of my favorite porn stars, Rob Piper, Shane Diesel, Jason Luv or Flash Brown and also public sex and I'd love to use a fucking machine one day.
Sexcraftboobs If you had three wishes, what would you wish for?
Curvy Lana Three wishes. First wish, to be a successful rich cam model one day. Second wish, to live a happy life and long life and hopefully get married and have kids one day. And third wish, for all my family and friends to live a long happy life too. Sexual wishes, to fuck my favorite porn star. To have a threesome one day. And have a gangbang with American men.
Sexcraftboobs What is your short-term and long-term goals inside modeling and outside?
Curvy Lana Earn enough money so that I can live comfortably, gain more viewers and more recognition and become somewhat a known successful cam model. I'd love to go to AVN one day too. Outside modelling is to buy a house eventually, I'm currently saving to get BBL and also I still need to pass my driving test and get a car!
Sexcraftboobs Have you ever got any proposals from any adult studios or photographers?
Curvy Lana I haven't, no. But I'm sure that something will eventually come my way.
Sexcraftboobs How do you promote yourself?
Curvy Lana I mostly try to promote myself through twitter, @CurvyLana which is where fans can find me at.

Sexcraftboobs Do you have any random thoughts?
Curvy Lana I really need to have my nipples sucked and boobs played with right now! Lol!
Sexcraftboobs Is there anything you would like to add for fans reading this interview? Any final words?
Curvy Lana I'd like to ask the fans reading this interview that they could please follow my twitter, @CurvyLana

I'd also tell them to come and join my room when I'm next on MFC and hang out, also if they request a private or tip for a skype show I can garauntee they won't be disappointed as I always give 100% and are very open to requests.

Like as before you can follow this gorgeous bbw camgirl/newcomer on twitter, @CurvyLana to learn more about her and be sure to check out her webcam shows over at MyFreeCams.com for a private one on one session with her.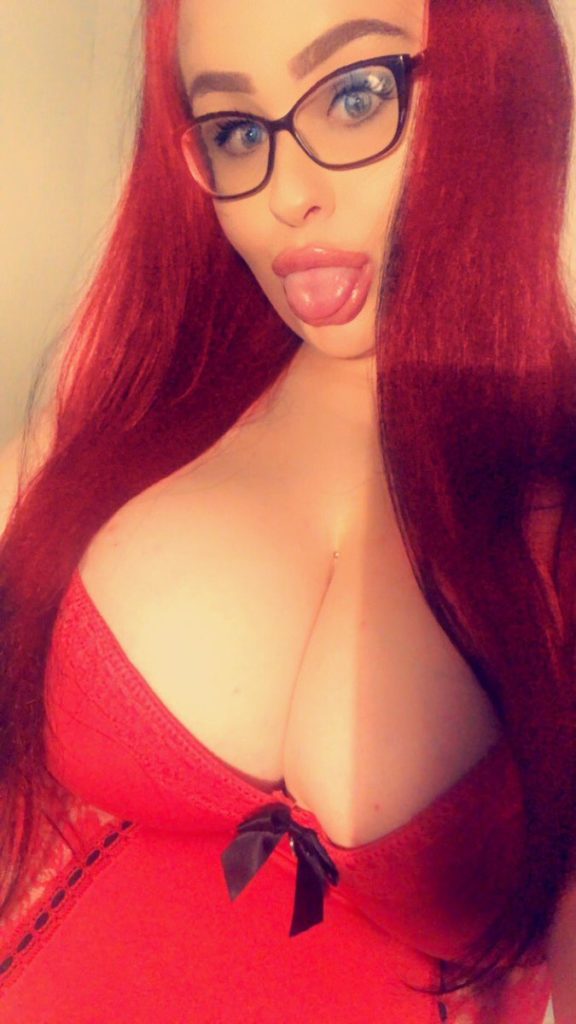 The post Exclusive Interview With Curvy Lana appeared first on TeamPerv.net.
Source: TeamPerv.net